BestLine Racing Engine Treatment for 3rd Gen Tacoma – Review
BestLine Racing Engine Treatment for 3rd Gen Tacoma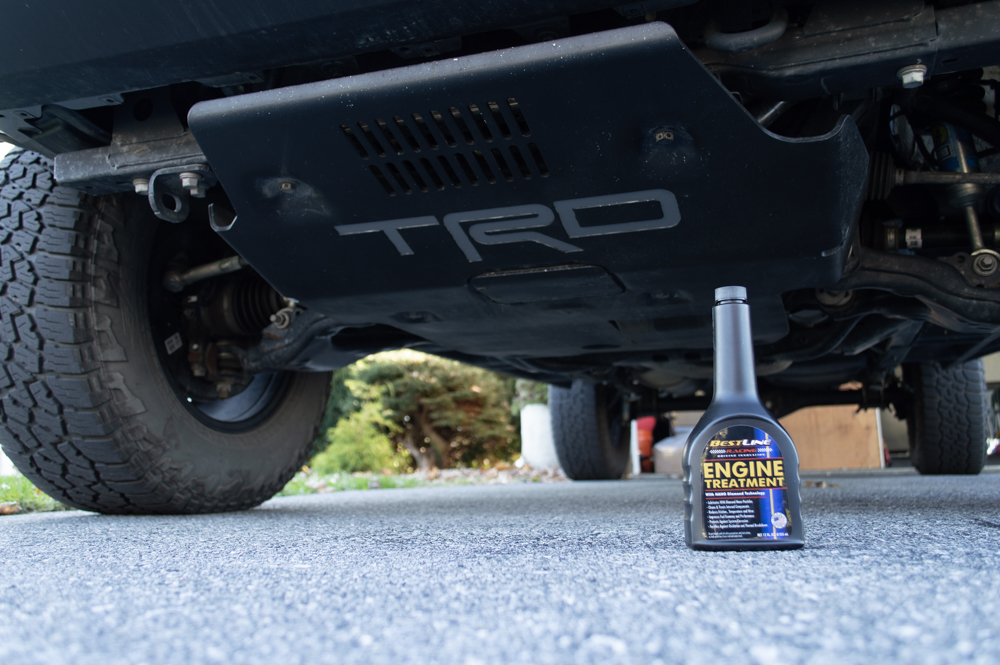 Keep Your Engine Happy & Running Well for Years to Come with The BestLine Racing Engine Treatment for Your Toyota Tacoma
The engine is the heart of a vehicle, that is why it is so important to properly maintain your engine to extend the life of your vehicle. There are a lot of moving parts under the hood and that movement causes friction, which in turn creates heat.
About BestLine Racing
BestLine Racing's mission is centered on high integrity, not only in the products they produce but in their dealings with customers.
Their products are designed to boost the performance of your vehicle, whether that's on the drag strip, the desert or the highway. They are a great addition to your maintenance arsenal, increasing the longevity of many of the moving parts on a vehicle.
Diamond Nano Lube Technology
Their Diamond Nano Lube technology has been proven to provide excellent lubrication that reduces friction and wear in multiple different systems in your vehicle. I'll link to a great video at the end of this article for you to check out if you want to see some real-world testing to prove the efficacy of this product.
BestLine's product line covers most of the major mechanical systems in a vehicle. Aside from the engine treatment, they also carry fuel treatment for both gas and diesel, transmission treatment, cooling system additives, and a fuel catalyst/power booster.
This article was originally featured on TrailTacom.com. Read the entire Engine Treatment article here.